New features of V1.1 - Admin version
1. Hide departments/members
Make specific departments or members invisible to other members.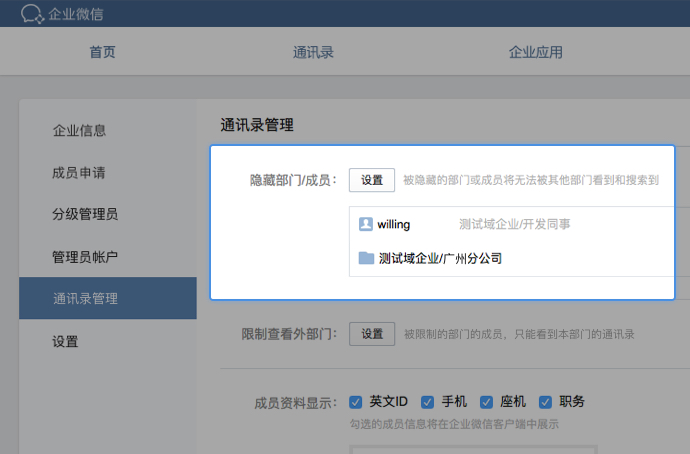 2. Restrict access to other departments
Specify that members of certain departments can only see their own departments.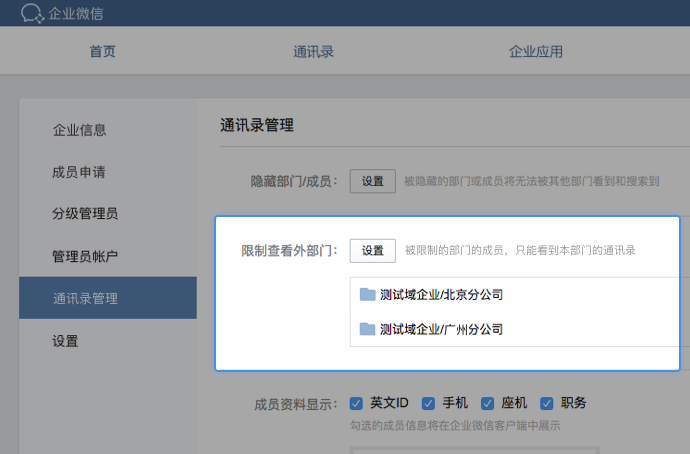 3. Set available member information as needed
Uniformly set colleagues' information that members view on the client, and hide phone numbers of specific members.
4. Manage Contacts with ease
Drag departments to adjust the sequence, and make important members sticky on top.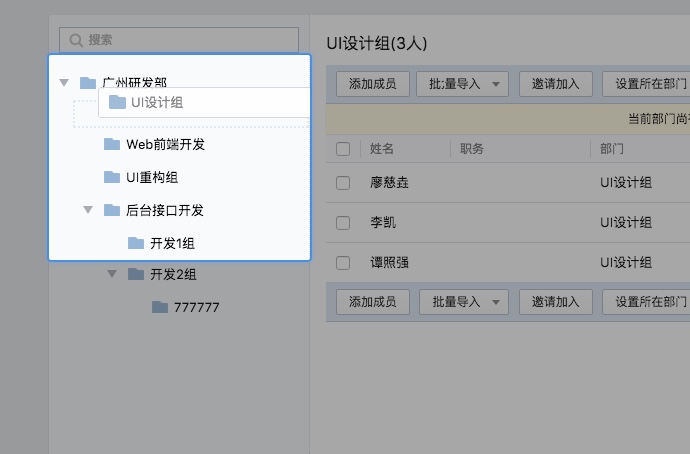 5. Permissions for sub-admins are added.
Sub-admins can also manage apps to share works of the admin.