1. WeCom Red Packet
Enjoy the fun of WeChat red packets. Every employee can share the team's happiness.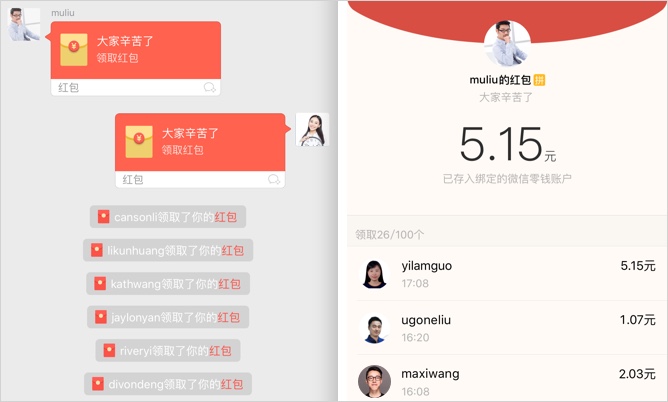 2. Exclusive red packet
For company scenarios, the red packet recipient can be specified so that group members can obtain exclusive awards and incentives.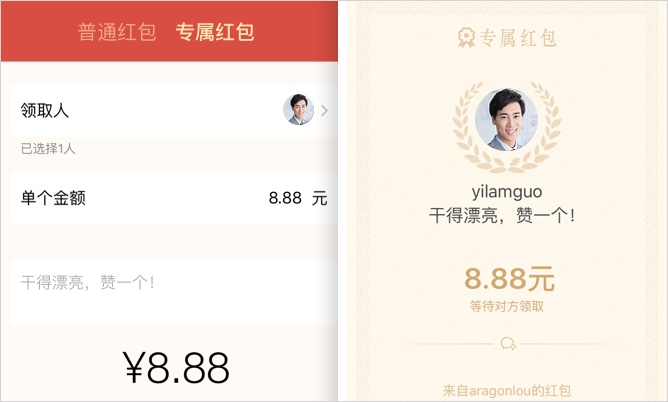 3. Sticker
Launch "Mr. Bubble" workplace stickers to make chats more happy. Sticker customization and cloud sync are available.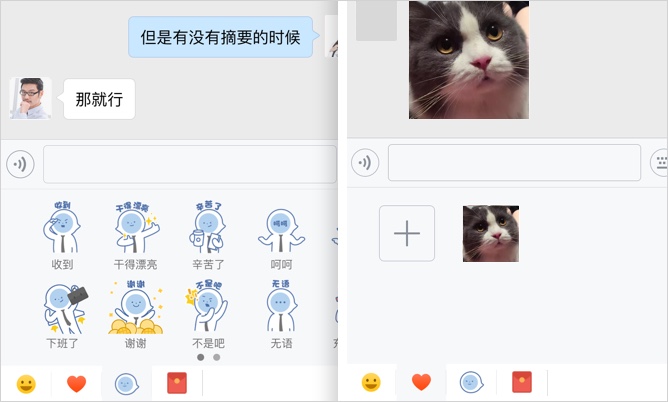 4. Optimized searching
The multi-condition lookup is supported in the message manager on PC to facilitate message inquiry.