I.Enhanced Contact Customers
1.No confirmation required for customers of former members. The assigned customers will be automatically added to the successor's contacts after 24 hours.
2.Anti-Harassment is available in customer groups to automatically remove customers who send ads or spam and restrict them from joining customer groups. Anti-Harassment rules can be configured by members or by the company.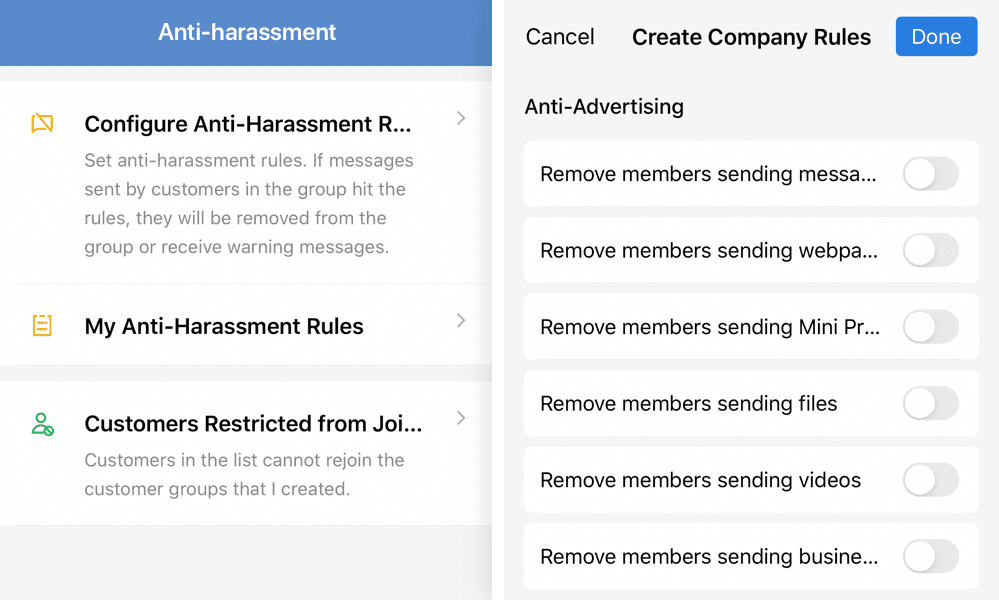 3.Group owners can filter out customers who have repeatedly joined customer groups, and remove them from the groups as needed. Such customers can also be filtered out by the company, and then group owners determine whether to remove them.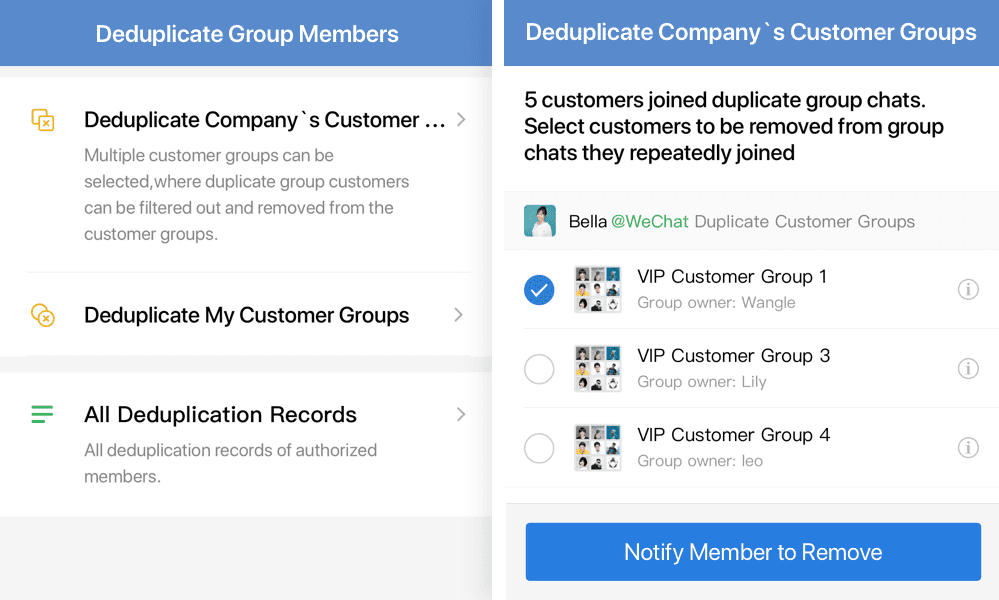 4.Videos or multiple attachments are supported for Broadcast Messages and Broadcast Messages to Customer Groups.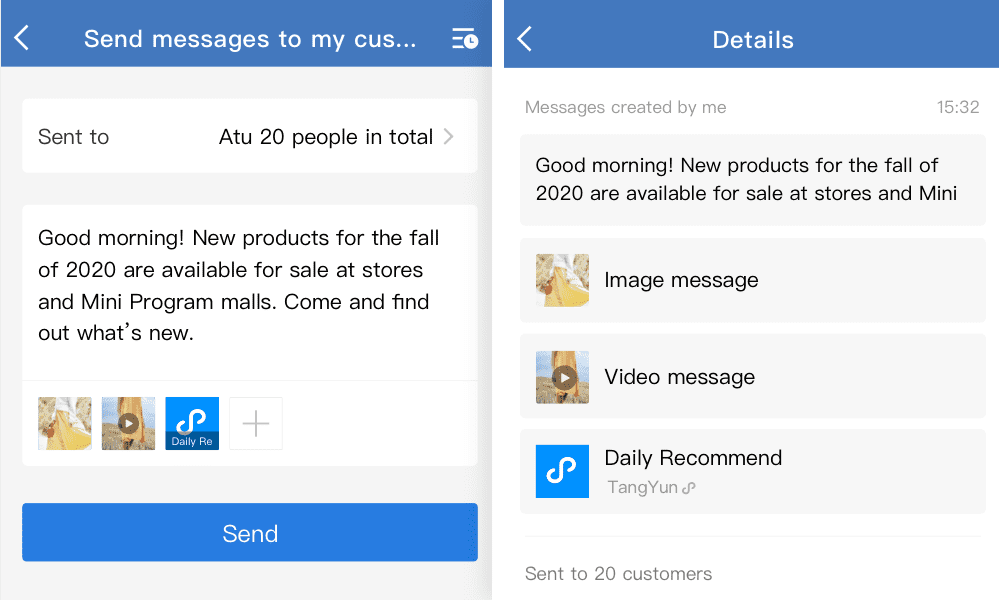 5.「Restrict Group Name Change」is supported. If enabled, only group owners or admins can modify the group name.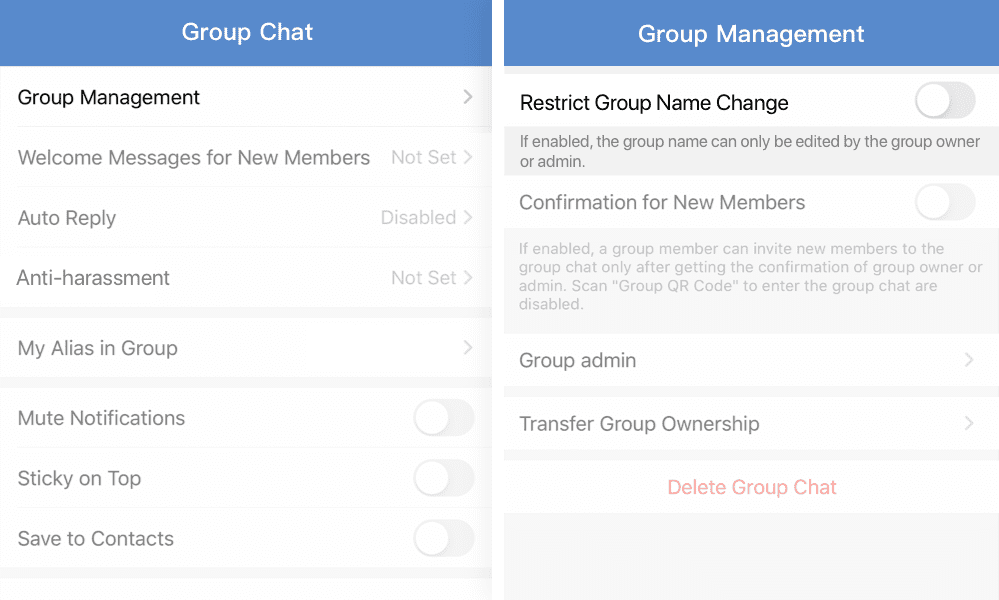 6.Company members can be set as group admins, helping group owners manage external groups.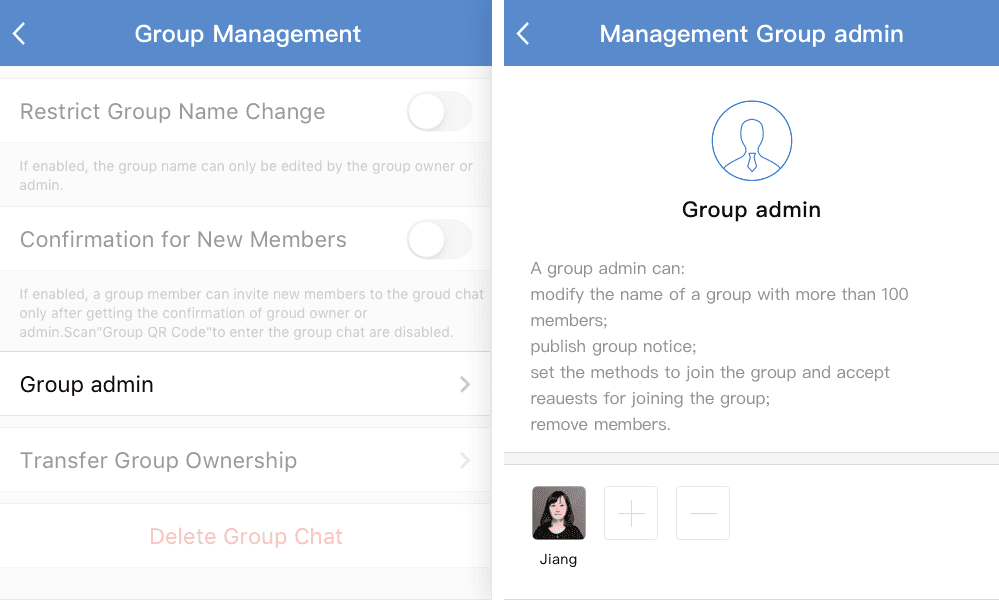 7.After a group chat is deleted, the group owner and group members will quit the group. Deleted group chats will not be counted as customer groups anymore.
II. Optimized Basic OA Apps
1.In Approvals, you can set visualized processes in the Web admin console, making approval and CC processes more diversified.
Approvers can set Agree by Everyone or Agree by Anyone easily.
「Select by Applicant」is added for the approval method, which allows applicants to select approvers to facilitate a flexible process.
「Exception Handling」is added. When the node is abnormal, it can automatically agree or transfer it to a specified person to avoid process interruption.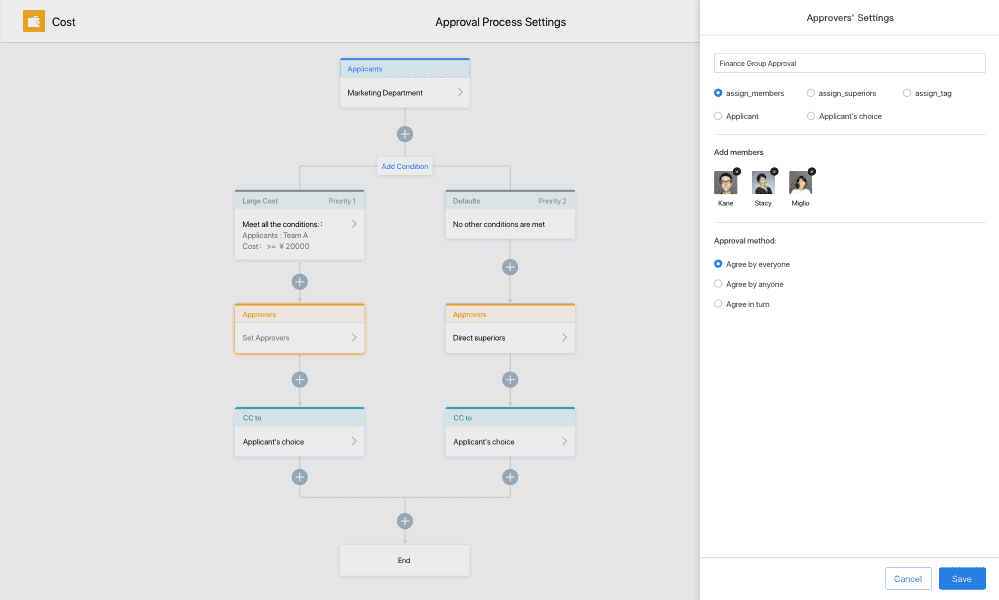 2.When publishing comments in Reports, you can @colleagues for discussion.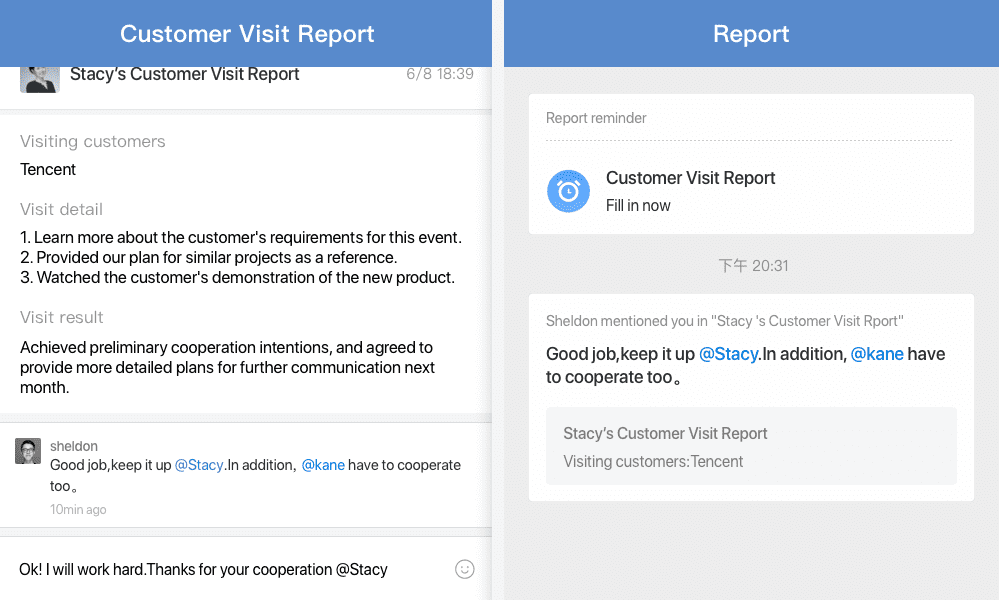 3. Watermark can be added to attendance records by 「Take a Photo」 or and 「Face Recognition」 to identify basic punch location and time for easy check-up.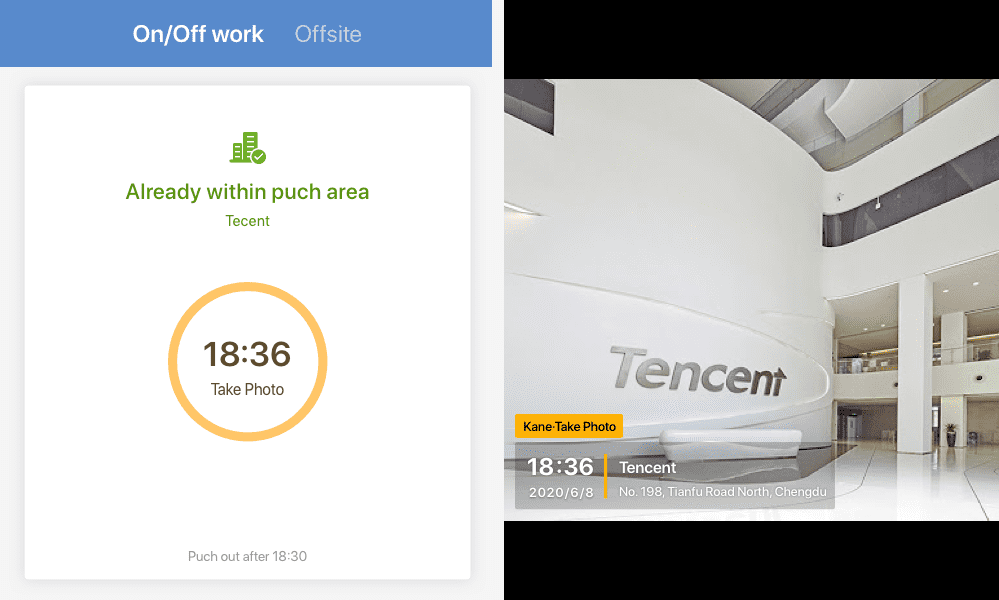 4.Members can view detailed punch rules in attendance records.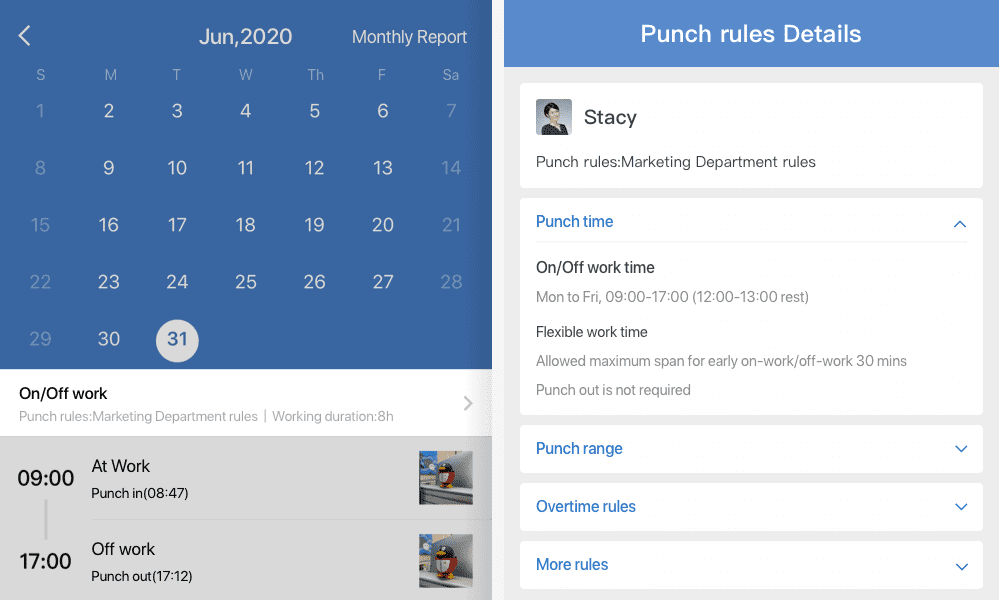 III.Improved Multiple Productivity Tools
1.Meeting Room is added, which supports meeting room booking and management.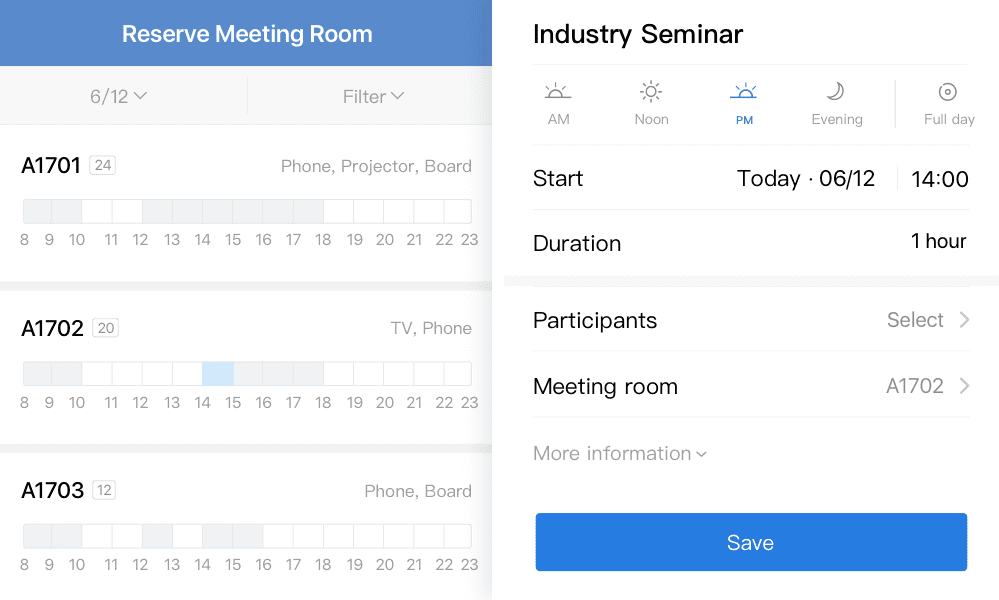 2.Members can join meetings from WeChat, making it easier to have meetings with external partners.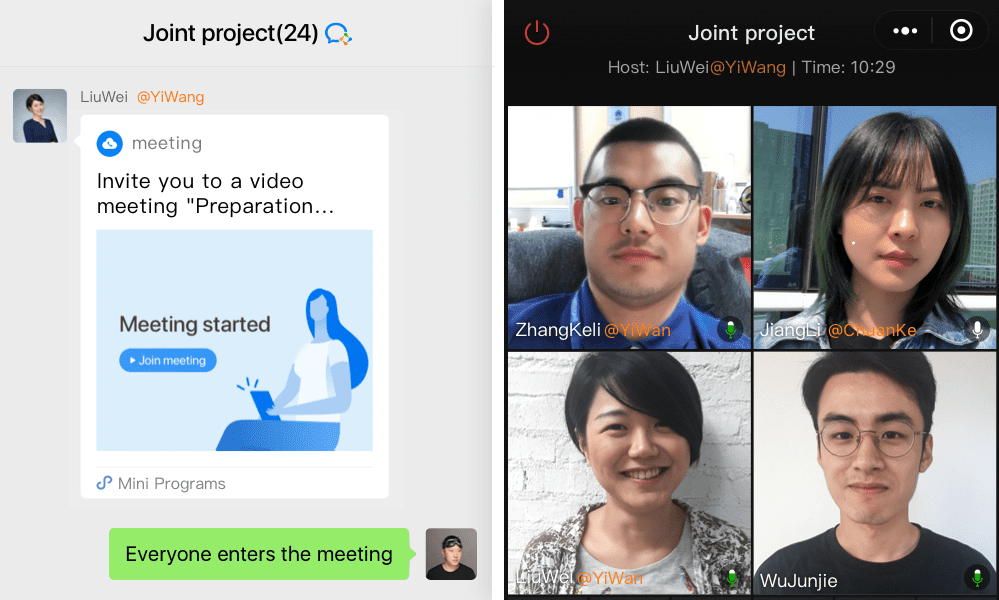 3.Live Video
Streamers can set beauty effect.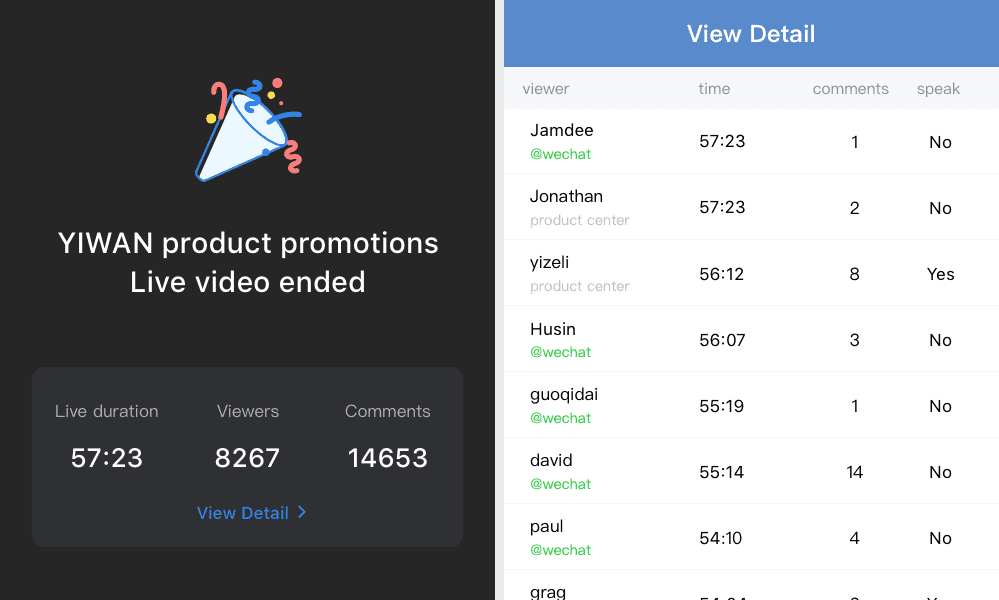 Streamers can query and import viewer lists and view duration.
Admin can query company live video records and import live details in the admin console.
Live videos can be replayed at faster speeds.
4.Set event repeat frequency as needed.
5.WeDoc
To-dos can be created for colleagues in documents and summarized into To-Dos.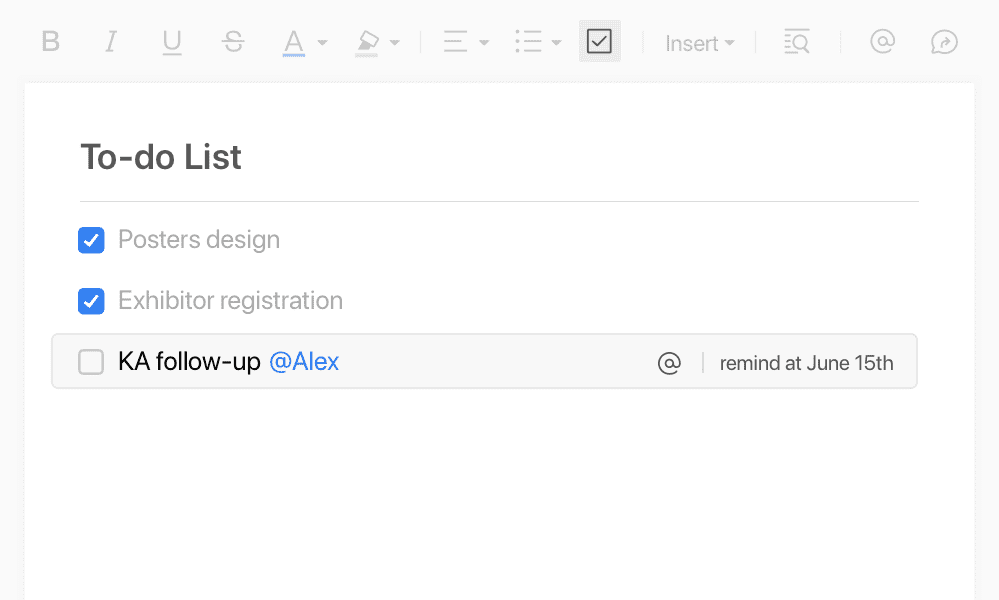 @you messages can be gathered in WeDoc for easy view and quick reply.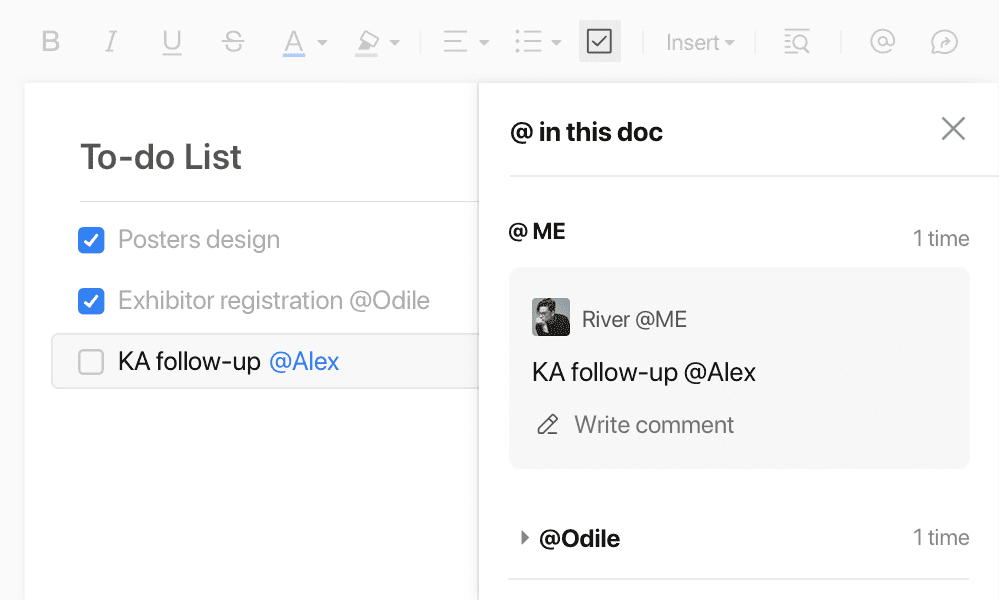 Local files can be inserted by dragging or using the selector.
New docs can be sent from PC.
You can quickly set cell data validation in sheets from Toolbar.
You can set Collection Scope (such as Company Members and All) as needed.
6.WeDrive
Different subfolder permissions can be set to refine the management of Shared Space.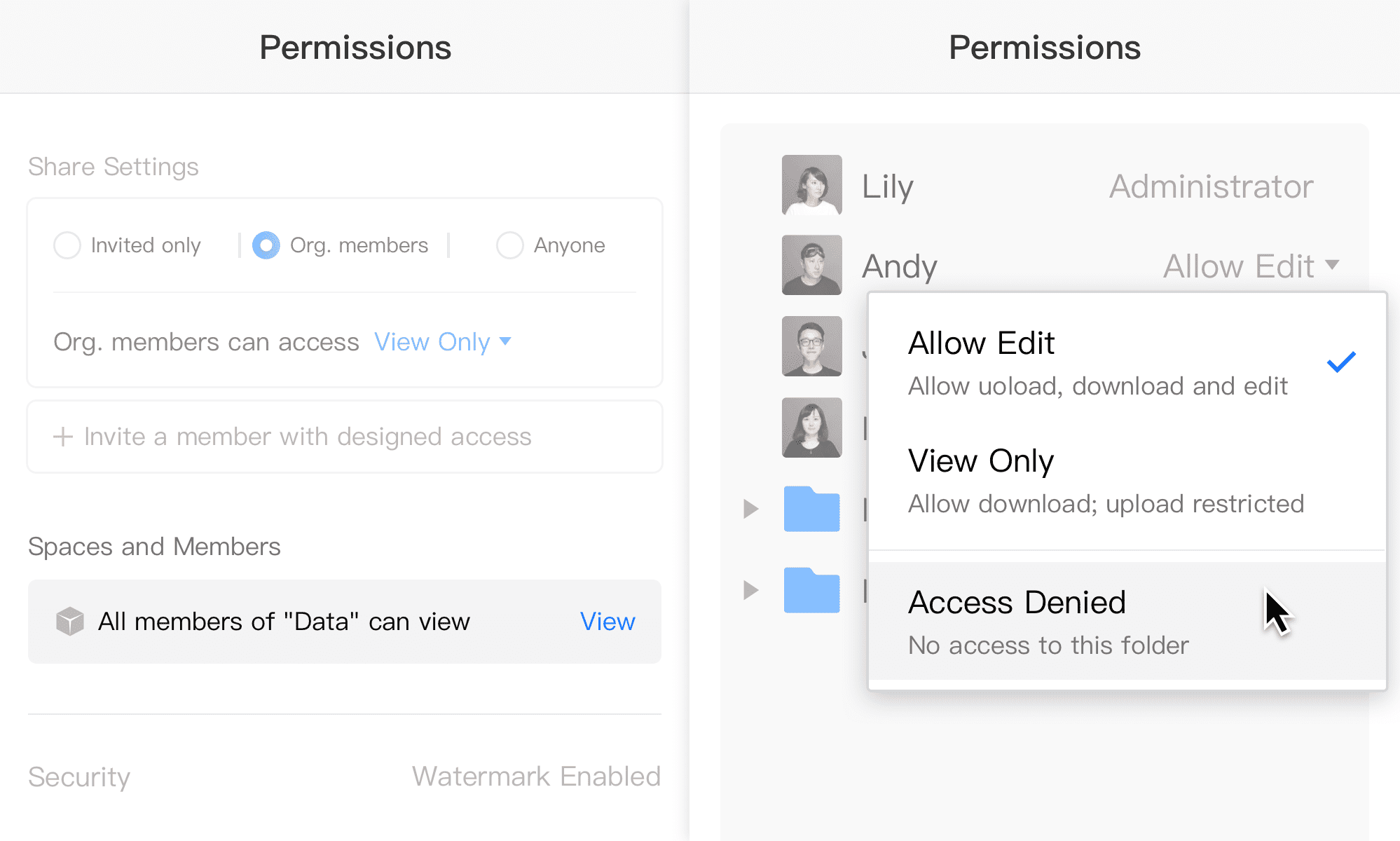 Invitation URL is available in Shared Space.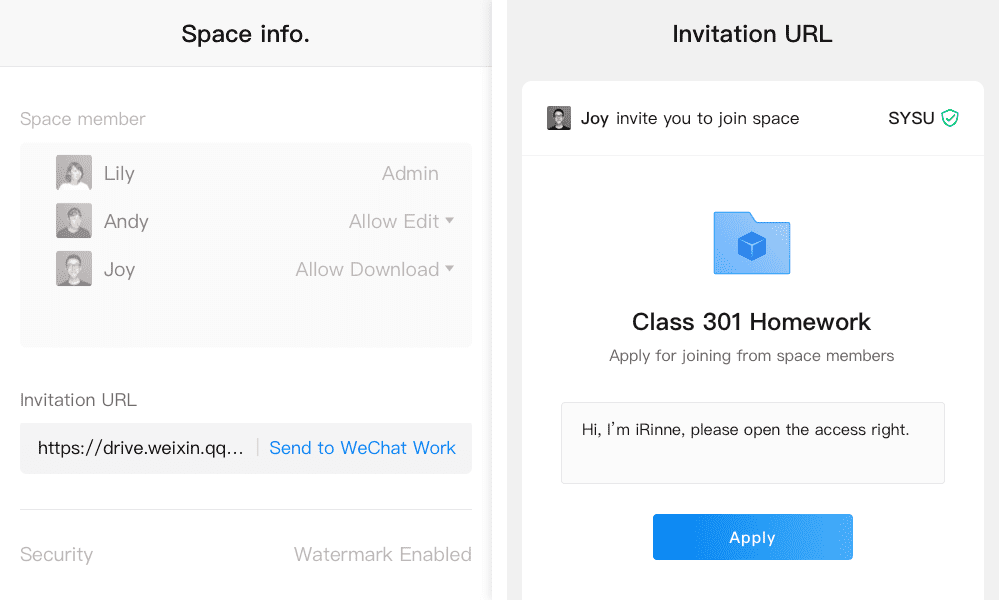 Folders can be forwarded to WeChat for easy batch file sharing.
Quick image preview is available.
Documents of former employees can be transferred.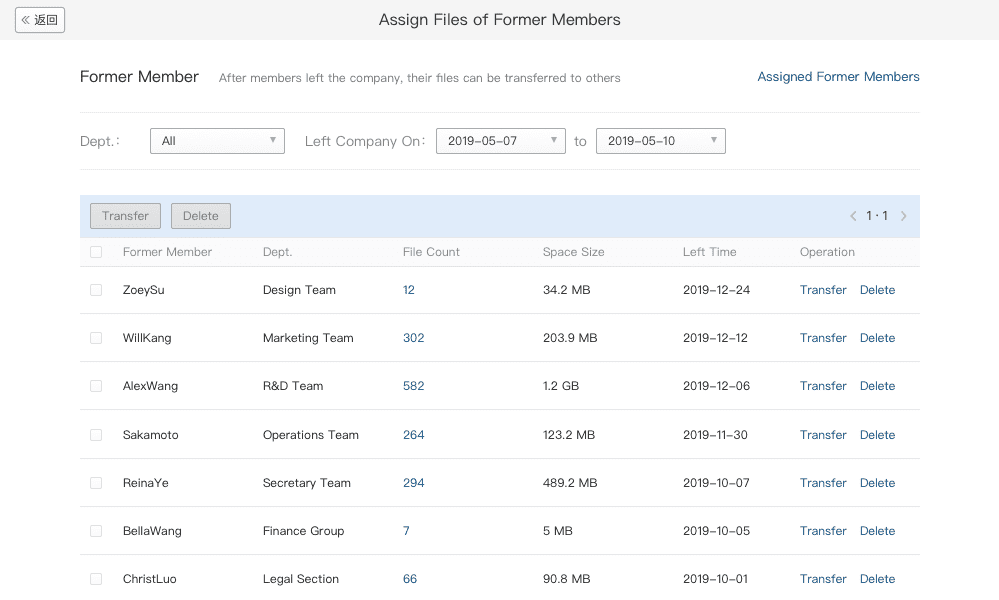 Space notifications can be muted to avoid disturbing.