New Features of V3.0.26
I. Enhanced Contact Customer
External Payment
Employees can receive payments directly from WeChat users in chats and also ask customers to enter contact info for mailing. Companies manage the WeChat Pay merchant account that receives payments and can also view the details of each employee's receipts.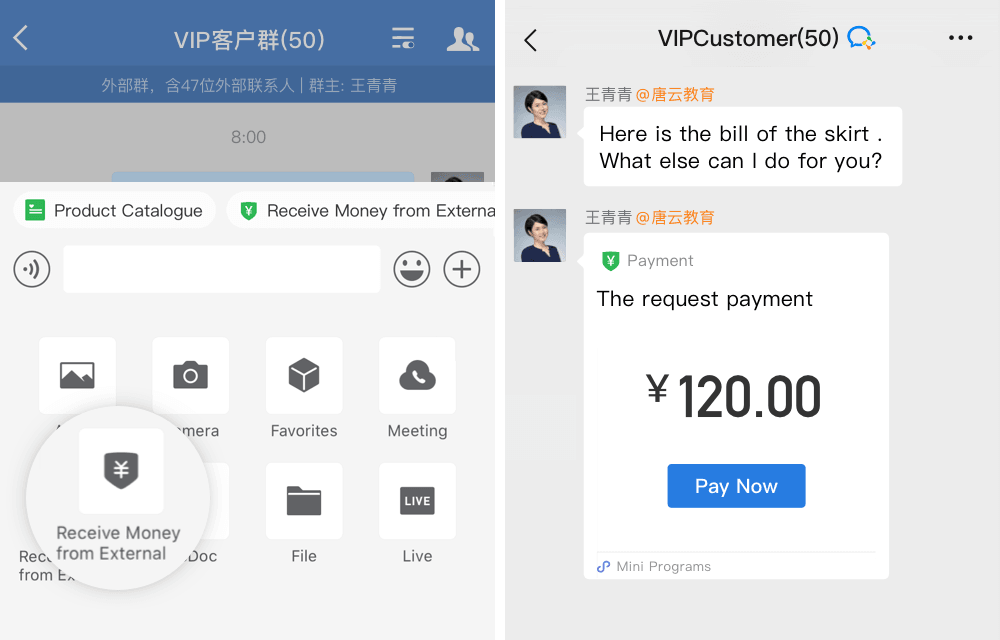 Other Optimized Abilities
Companies can gain a clear insight into the number of customers allowed to be added and how to increase the limit.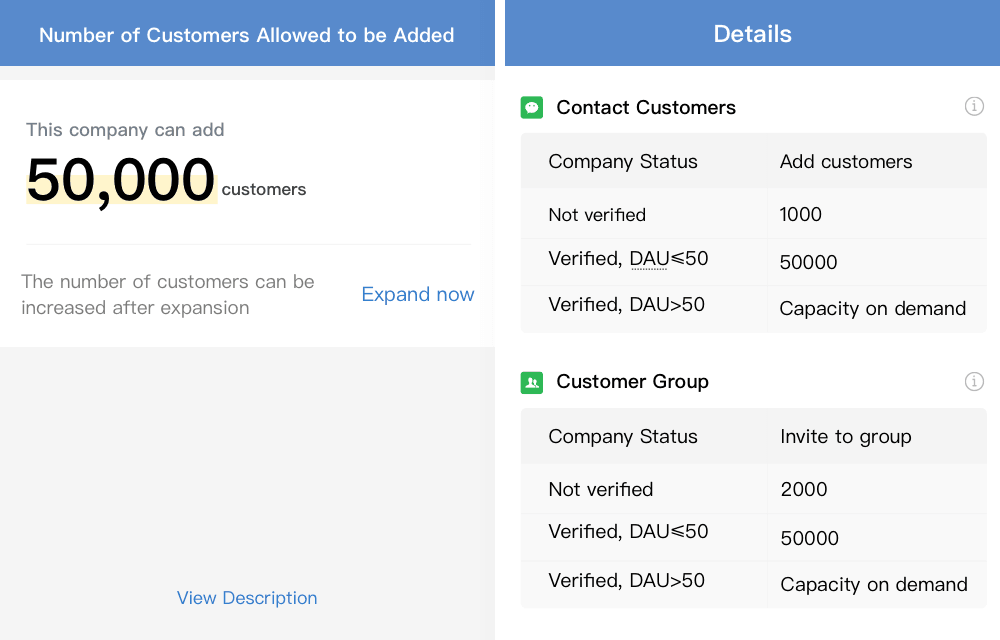 Companies can quickly filter customer groups by group owners or group names.
II. Improved Multiple Productivity Tools
Meeting
The management and control capabilities of meetings are improved. Hosts can restrict members from enabling the microphone.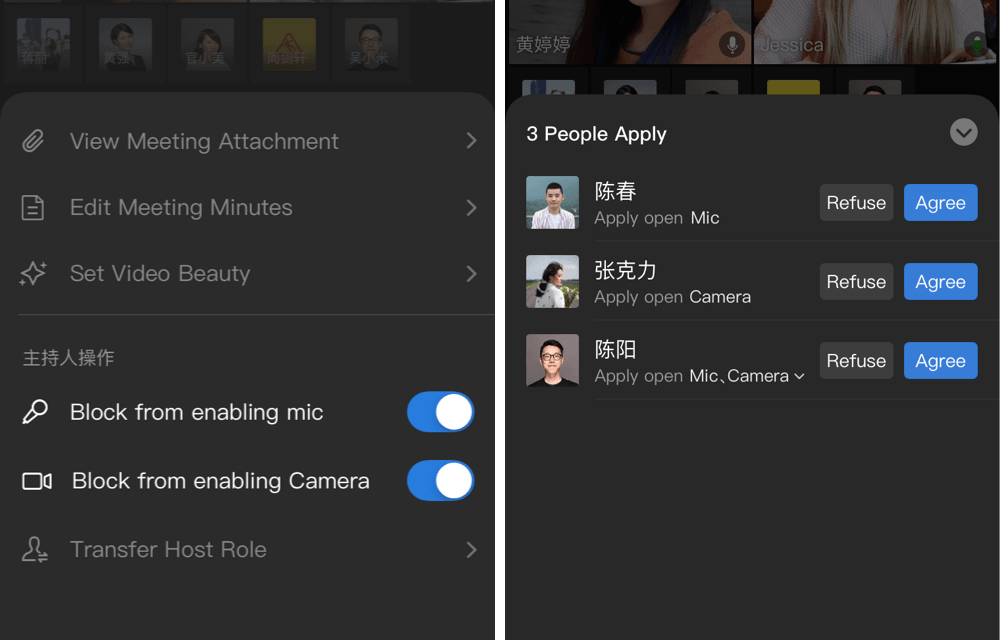 Meeting minutes can be accessed or exported in the admin console.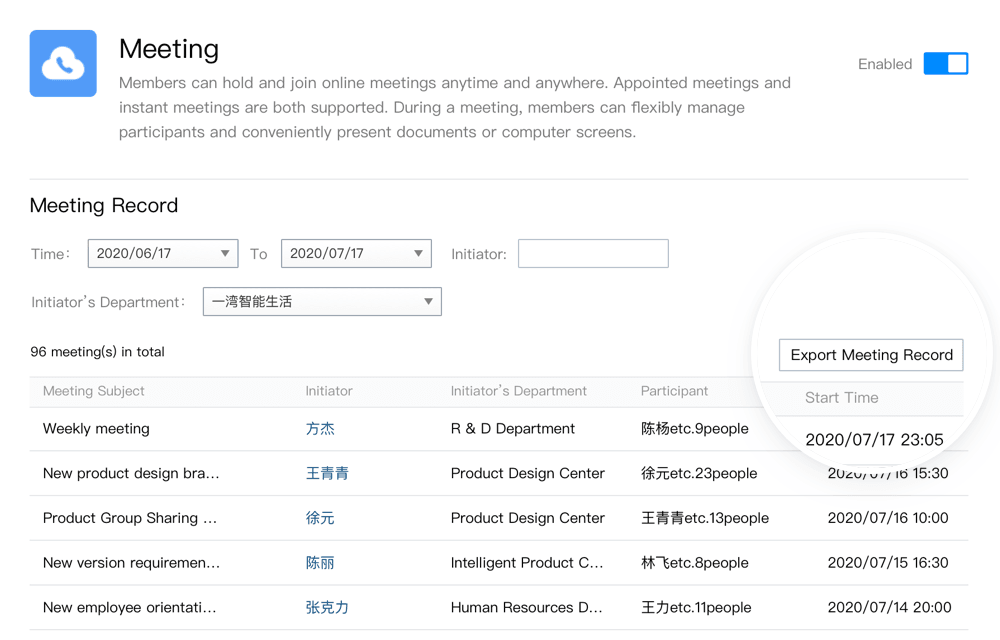 To-Do
When editing or creating a to-do, users can directly @participants in the dialog box and the mentioned persons will be automatically added to participants.
WeDoc
Users can @colleagues in forms.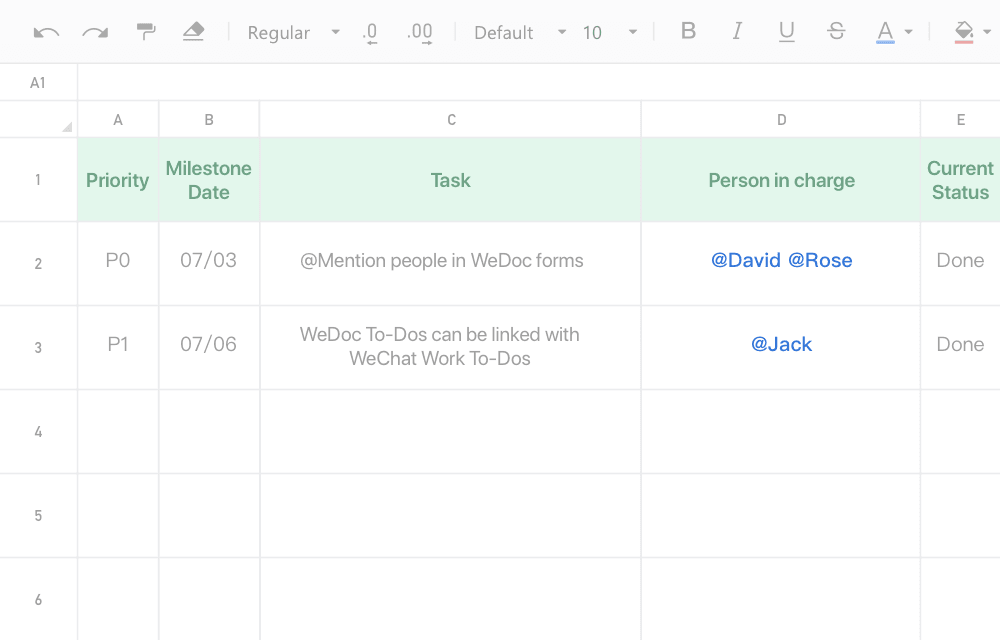 Atomic templates can be inserted in documents.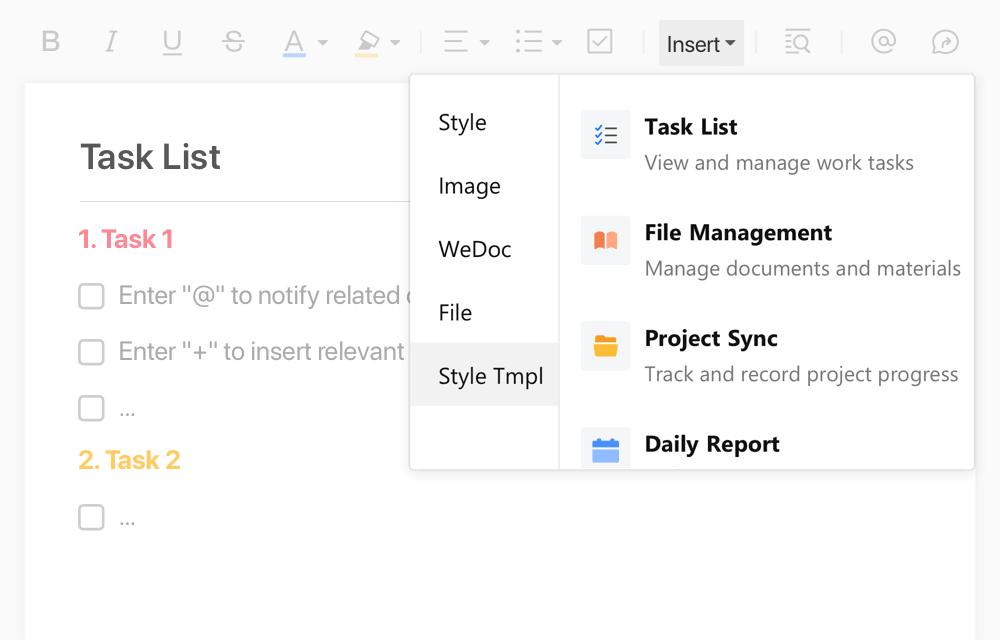 Global comments are available for documents.
A user can fill in the same form multiple times.
WeDrive
File permission can be modified.
The maximum number of images that can be uploaded is increased to 50.
III. Optimized Basic OA Apps
Attendance
Pop-up windows can be set for punch-inr punch-out reminders in "Attendance" to avoid missed punches.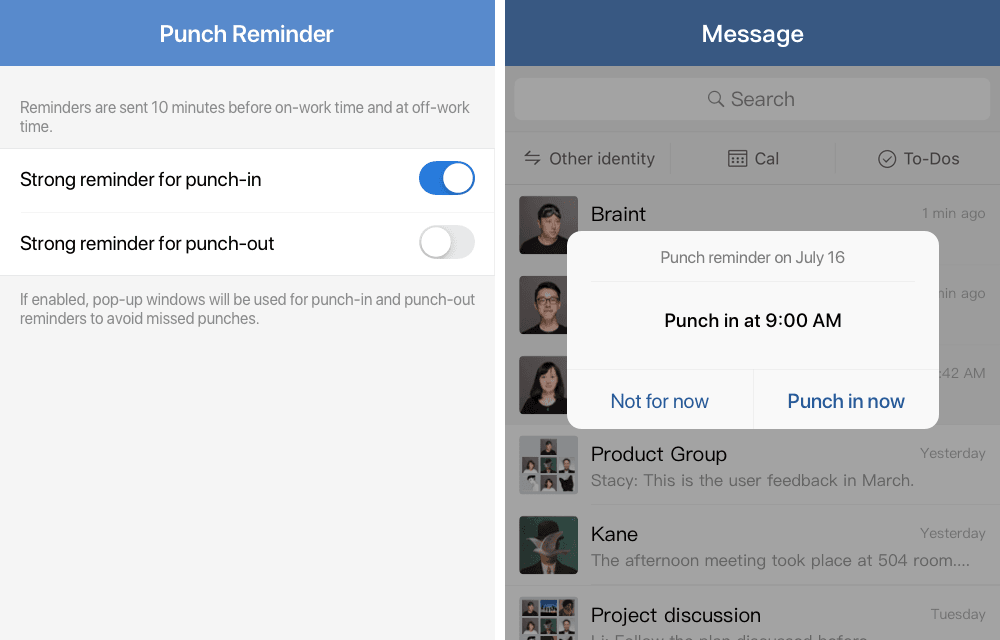 The punch interval for flexible work time can be added, which can avoid incorrect punches and limit the minimum working time.
Approvals
Continuous multi-level approval is added. Regaless of whether the applicant is a superior or member, the approval will be continued until the superior at the same level completes approval.
Approval of members with specified tags in specified departments is added. With tags, it is easy to realize approval of employees with different titles such as "deputy supervisor" or "secretary" in superior departments.
For the approval process being edited, users can submit an application as any applicant and check whether the approval process under different conditions meets expectations.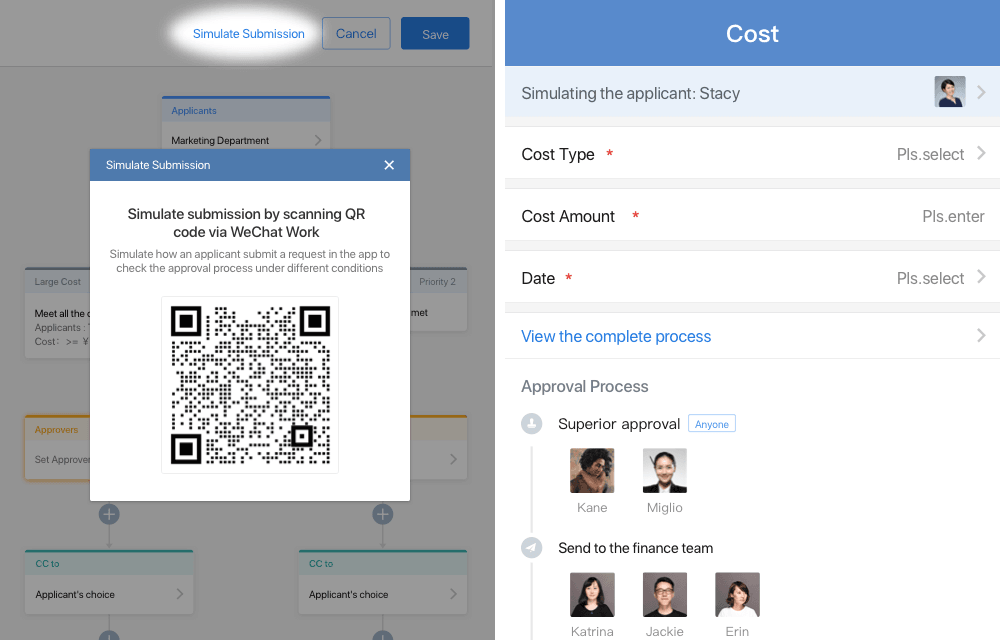 The scope of available approvers can be set for the "Select by Applicant" mode.
Meeting Room
Authorized scope can be set for meeting room booking. Meeting rooms are available for different members.
Meeting room API is added, which can be connected with the existing meeting room system.
Reports
The read/unread status of report recipient can be founin Reports.
Users can send report contents to chats on PC.